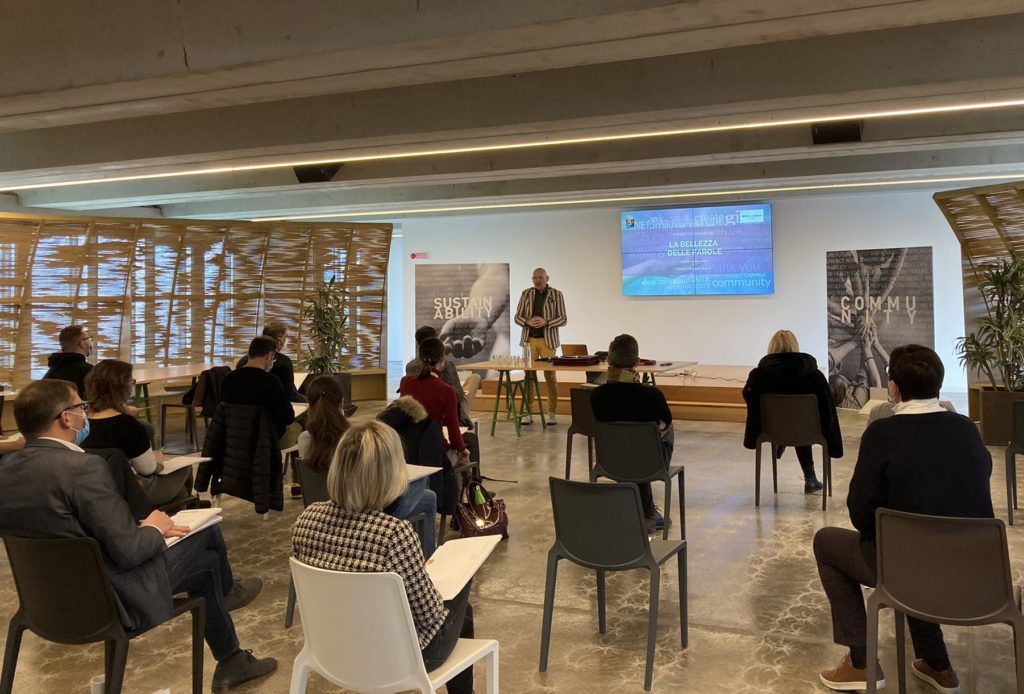 MANTEGNA ACADEMY, TRAINING WITH PIETRO LOMBARDO: THE WORDS AND THEIR MEANING
Reflecting on the meaning of the words we use every day is a very useful exercise to improve one's communication skills, to strengthen one's awareness and facilitate the construction of positive and constructive relationships. The Cereal Docks Food team is aware of this, which in recent days has participated in the training course held by Pietro Lombardo, a psychological-oriented pedagogue, writer, trainer and coach.
Pietro Lombardo founded and directs the Evolution Study Center in Verona where he promotes the culture of personal growth and professional training together with professionals in the psychological, psychotherapeutic, educational, psychomotor and diagnostic fields.
The meeting, organized as part of the activities of Mantegna Academy, the corporate school of the Cereal Docks Group, allowed the working group to reflect on the value of words on their deeper meaning and on how to translate it into a new awareness in relationships, both personally and professionally. A journey full of ideas and historical references, thanks to the words and testimonies of some great personalities, from Albert Einstein to Steve Jobs passing through Victor Frankl and Daniel Goleman. In this way, participants learned to recognize and overcome possible communication contrasts thanks to the right combination of balance and wisdom.
Pietro Lombardo's intervention showed us the importance of putting ourselves in the shoes of others to create constructive communication and to always face problems with positivity and proactivity, with the deep conviction that it is always possible to find a solution to solve the problems that they emerge in life every day.
Fear, courage, hope, resilience, will, confidence, vision, emotional intelligence, self-esteem are some of the words examined in the discussion. Words at first sight different but linked by a common thread: the search for an understanding, spontaneous, assertive and proactive attitude towards other people and colleagues.
Mutual understanding and honest collaboration between colleagues is one of the key ingredients of the Cereal Docks Food recipe to characterize itself as a workplace capable of enhancing people and their talent. Building a harmonious climate is in fact the main way to guarantee the well-being of the staff which is the necessary precondition for any successful company, because only with the right serenity of mind and with the right atmosphere, creativity can unfold in all its forms and potential.