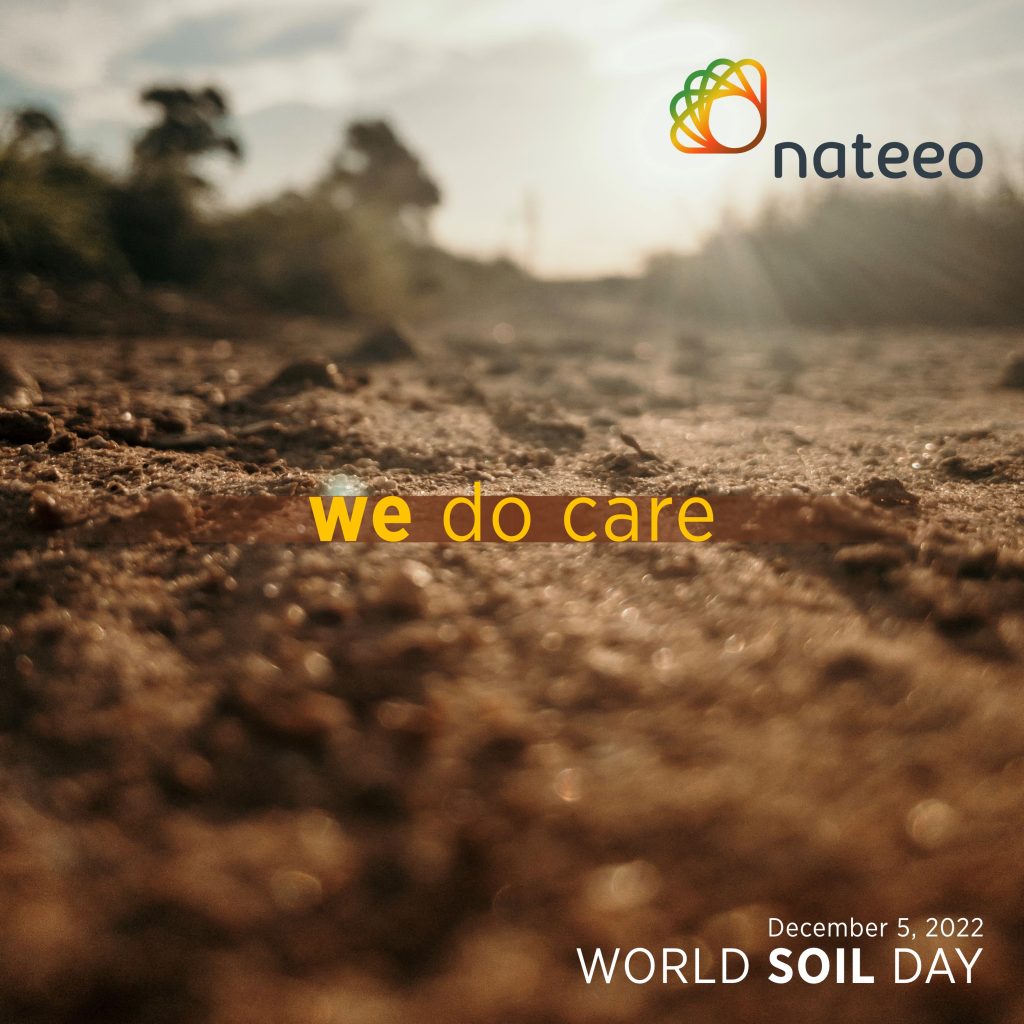 NATEEO AND THE WORLD SOIL DAY
On World Soil Day, Nateeo reaffirms its commitment to the sustainable management of the soil and the natural resources it contains to protect its fertility and productivity.
Soil nutrient loss is a major soil degradation process threatening nutrition. It is recognized as being among the most critical problems at a global level for food security and sustainability all around the globe.
To sustainably feed a growing population it is essential to address the growing challenges of soil management, raising awareness on the importance of regenerative agricultural practices and encouraging societies to commit themselves to improving soil health.
Nateeo helps to spread this awareness thanks to the collaboration with its suppliers who play a key role in terms not only of sustainability but also of corporate ethics as well as product quality and safety.
Nateeo's suppliers are required to meet the criteria established in the Supplier Code of Conduct, the tool that defines the criteria to operate in a safe, fair, ethical, and transparent manner throughout the supply chain.
All Nateeo partners operating in the agricultural sector are committed to practicing and promoting regenerative agriculture and the reuse of organic matter, with the aim of preserving soil quality.
Sustainable soil management, regenerative agriculture, sustainable fertilization and responsible use of resources: with everyone's commitment we can protect this common heritage and the ability of soils to provide people with safe and nutritious food!