OPEN INNOVATION
Participation in acceleration projects with innovative start-ups of the global food & nutrition ecosystem is the expression of our belief in the strength of ideas and our openness to innovation.
The "open" approach of Nateeo – with respect to the theme of innovation – is strategic and cultural. In a rapidly changing world, it is necessary to be able to grasp ideas and skills from the outside, to integrate and enhance the company's know-how and experience.
VALUABLE NETWORK
To respond to needs such as new functional solutions and diversified ingredients, alliances and collaborations with partners are needed with a rigorous and creative approach, oriented to new market trends.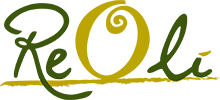 Reolì is an innovative start-up that has created a new and revolutionary ingredient for the food industry, for pastry shops and for the final consumer, transforming a patent resulting from decades of university research into an industrial-scale engineering process.
The result is a solid cream of Extra Virgin Olive Oil or, alternatively, of High Oleic Sunflower, vegetable with a high oil content (76%), capable of preserving the nutritional values keeping the health benefits and the precious organoleptic qualities unchanged and stable, improving the application performance (oxidative stability and yield).
Reolì products are Innovative Food Specialties, low in saturated fat, without lactose, cholesterol and gluten, hydrogenated fats and palm oil. These products can be used as basic ingredients for the preparation of desserts, bread, ice cream, frozen foods and in the kitchen. The use in these sectors has been validated by pastry chefs, chefs, bloggers, consumers and by industrial users and professional laboratories.

Nateeo and the French company Algaia have established a marketing partnership in order to promote alginates and functional blends of hydrocolloids in the Italian market.
Algaia is specialized in sustainable processing of brown algae with the purpose to produce alginates. The production takes place in Lannilis, in the far west of Brittany, a few kilometers from the sea.
Alginates, derived from marine algae, perform the function of stabilizers. They produce viscosity and structure and have a wide range of applications, both in the food and nutraceutical, cosmetic, pet food, agriculture and industry sectors.
Algaia pays a lot of attention to the issue of sustainability. The access to large sources of fresh algae from cold waters, both in terms of quantity and biodiversity, is strategic. Eco-friendly extraction technologies, developed in-house, enhance biomass, preserving the marine ecosystem. Algaia is engaged, with its team of technicians and researchers, in research and development activities to increase knowledge of the untapped potential of marine biomass. Nateeo is part of this, with the task of transferring specific requests from its customers to the Algaia R&D team, to study, identify and implement innovative solutions.