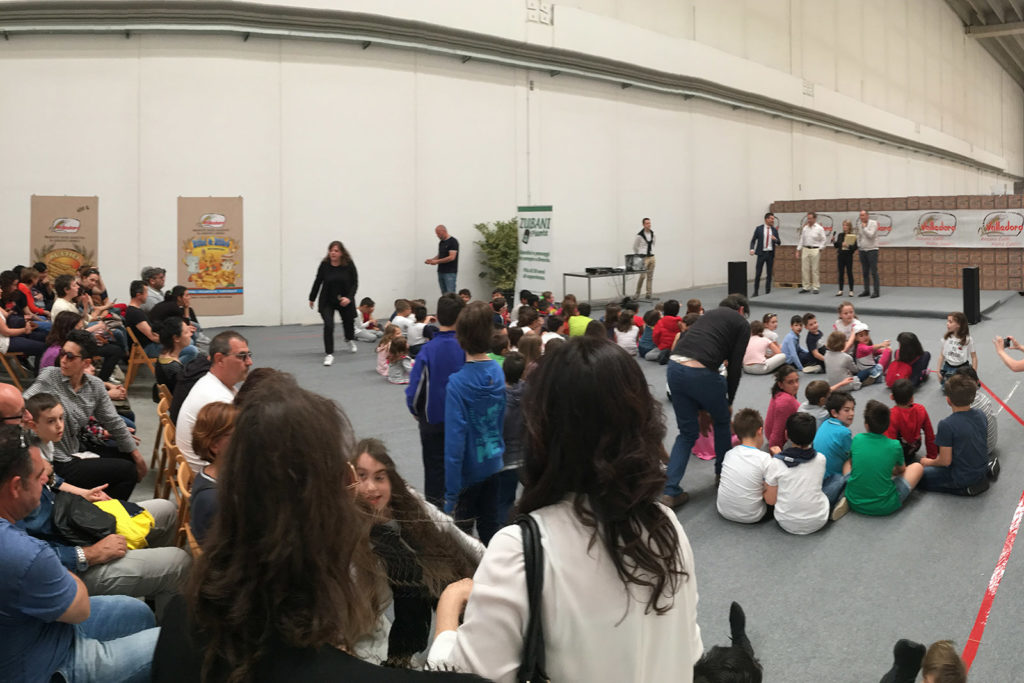 We & Valledoro together for school
A partnership that goes beyond the schemes and becomes a sharing of values ​​and visions. Looking at the world from the same point of view is the ideal terrain where new ideas and projects can sprout. Cereal Docks Food and the Brescia-based bakery company Valledoro know something about it: both believe in the importance of school, both feel responsible for the future of the new generations. For these reasons, Cereal Docks Food found itself in full harmony with the aims of the event "Schools in Valledoro", a training project, now in its 38th edition, aimed at primary and secondary schools and organized by Valledoro.
"We believe in the importance of making investments in corporate social responsibility – explains Silvia Santarelli CEO of Cereal Docks Food – and for this reason we have decided to actively support worthy educational projects, which aim to involve young people in the business world".
The fruits of this commitment can be seen right from numbers: over 3,000 students from 140 classes and 54 schools have had the opportunity to join the company, to understand how food production is organized and to participate in laboratories where they can test themselves, mixing with his own hands the breadsticks with raw materials selected by Valledoro. The classes then made drawings, poems, videos, etc … The best works were rewarded on the final party, during which prizes and gadgets were distributed, some of which provided by Cereal Docks Food.
The project also gave students the opportunity to deal with other highly topical issues, such as food education, sustainability, interculturality and the fight against waste, becoming more aware of the great challenges that await us all today and tomorrow. Cereal Docks Food is proud to have contributed to the realization of this educational project which has proven to be able to involve and stimulate the new generations by comparing them with central themes for the future, not only in the agri-food sector but in the whole society.