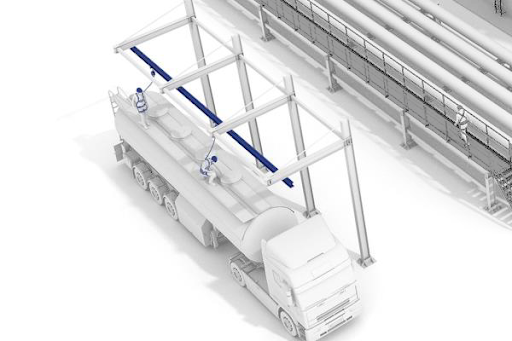 WORK SAFETY: IMPROVEMENT OF THE LIFELINE AT THE PRODUCTION PLANT IN VIA CA'MARZARE
The term "Lifeline" was introduced in the consolidated text on workplace safety in the Legislative Decree 81/08 implementation of Article 1 of the Law of 3 August 2007, no. 123, concerning the protection of health and safety in the workplace, in article no. 115 Protection systems against falls from above.
Since there is no precise definition, we can say that the Lifeline is a cable or a rigid, horizontal, inclined or vertical track, on which a connection element runs, such as a carabiner, a shuttle or a cart connected to the harness worn by an operator. By securing the personal protective device to the stretched steel cable, the operators can move and work on the entire surface of the roof in total safety.
Cereal Docks Food has always taken care with Cereal Docks Group of the health and safety of its employees and collaborators and has recently improved the loading and unloading phase with an upgrade of the lifeline at the production site in Via Cà Marzare in Camisano Vicentino.
The fall arrest system for the loading and unloading phases of vehicles, tank trucks, tankers, etc. has the purpose of minimizing the risks related to working at height above the tanks thanks to the rigid and retractable anti-fall track that complies with current legislation, contributing to the prevention of dangerous situations.
We thank our team of the safety and environment office and the technical office for contributing to the success of this project, reminding us that the protection of health and safety at work must be pursued through a culture of prevention that creates a generation of responsible workers, aware of the risks encountered in the workplace.