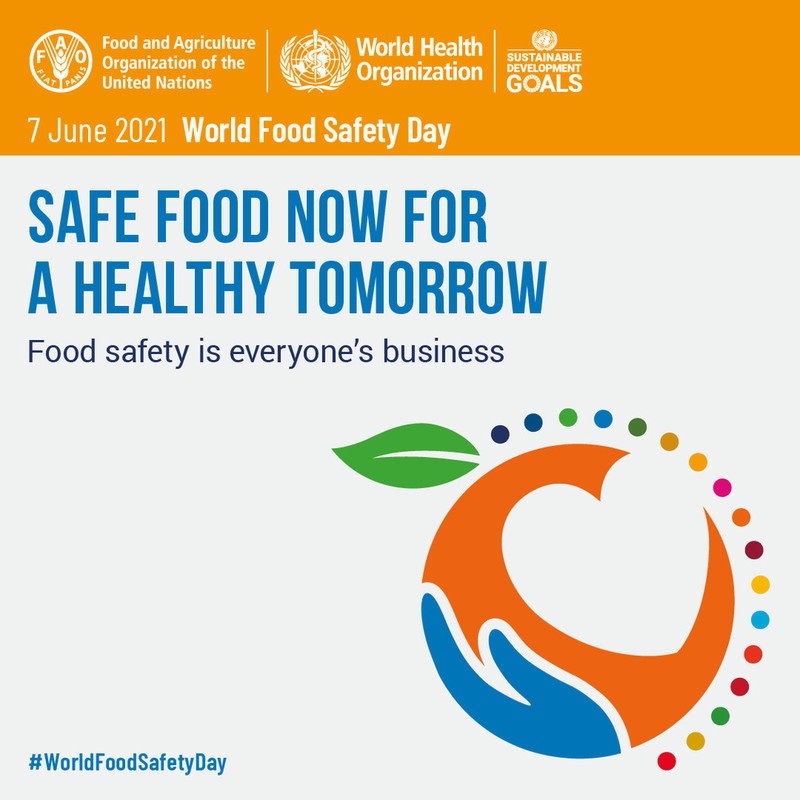 CEREAL DOCKS FOOD AND THE WORLD FOOD SAFETY DAY
Today, June 7TH, is the World Food Safety Day, proclaimed in 2019 by the United Nations General Assembly. The slogan "Safe food now for a healthy tomorrow" aims to stimulate prevention, detect and manage food-related risks by promoting the production and consumption of safe and healthy food.
It is estimated that around 600 million people in the world are affected each year by foodborne diseases and this represents a serious risk to health, especially for consumers belonging to socially disadvantaged groups. Food safety therefore plays a crucial role in reducing these diseases, as it saves lives, makes people aware of the issues and invites them to discuss collaborative approaches to promote solutions and ways to make food safer.
The guarantee we want to give to our customers is a consolidated food safety of our ingredients for the human and animal nutrition sector, thanks to the quality control that involves all stages of the production process, from the arrival of the seed to the final product.
Cereal Docks Food guarantees compliance with all the laws and prescriptions contained therein regarding the health and hygiene safety of food and food systems and is committed to adopting an "Integrated Food Safety Management System" based on HACCP principles, in according to FSSC 22000 and GMP + FSA standards. Every day we undertake to implement all measures for the prevention of food fraud (Food Fraud) and for the protection of products from intentional acts of contamination or tampering (Food Defense).
We are FSSC 22000 certified, the highest international food safety standard recognized by the authoritative Global Food Safety Initiative. The certification guarantees Cereal Docks Food's commitment to continuous improvement in terms of food safety, through constant updating and the adoption of risk prevention protocols.