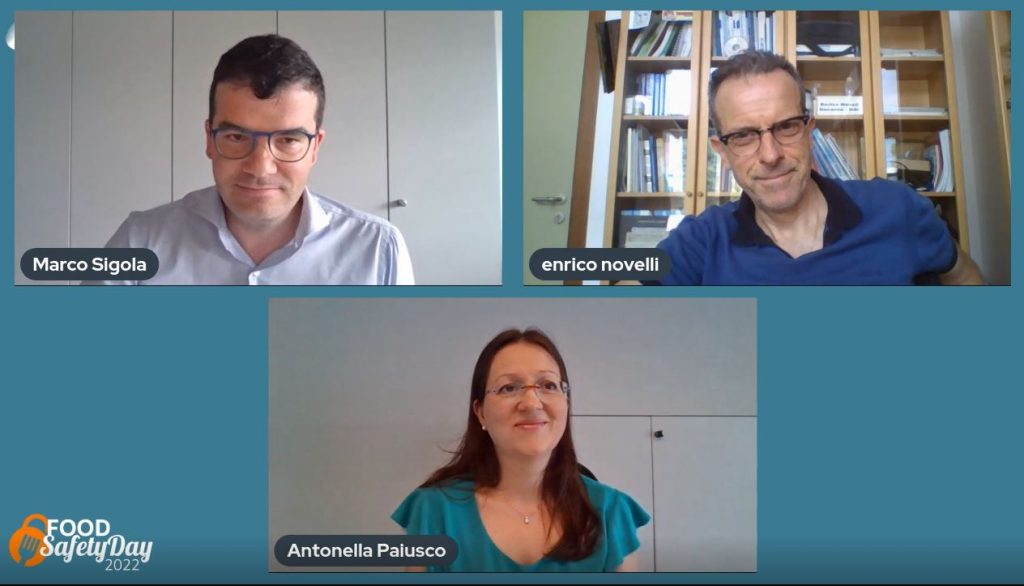 FOOD SAFETY DAY: FOOD LABELS, MORE SAFETY, LESS WASTE
On the occasion of World Food Safety Day called by the UN to raise awareness and keep attention on the need to continue to reduce the phenomenon of not only foodborne diseases, but also food waste, Cereal Docks and Nateeo organized a webinar dedicated to reading food labels and useful information to ensure safe and healthy food consumption.
The online meeting, dedicated to "Food Labels, from the Supermarket to Home," featured Prof. Enrico Novelli of the Department of Comparative Biomedicine and Nutrition at the University of Padua, after introductions by Marco Sigola, Group Quality Manager, and Antonella Paiusco, Quality Assurance Specialist at Nateeo.
For Nateeo and the entire Group, food safety has always been a priority: witness the investments in food safety that led to the creation of the Group Lab, a center of excellence for quality and innovation to which the Group's control, quality assurance and R&D functions refer, and the 46 quality certifications obtained.
"We want to continue to be," said Antonella Paiusco, "a reference point for customers for the quality and food safety guarantees of our ingredients. This is why it is important to spread the culture of quality and food safety at every level of the company, beyond the individual quality department. This awareness also comes from knowing how to read food labels correctly, a responsible act for our well-being that allows us to make healthier and safer purchasing but also handling choices. Without forgetting that a correct interpretation of information allows us to reduce food waste, which, as Prof. Andrea Segrè recently mentioned, in Italy reaches the incredible figure of 7 billion euros."
Food influences a person's overall balance: body, health and general well-being. Taking care of food, improves life. If, as the German philosopher Feuerbach believed, "we are what we eat," then careful and conscious reading of food labels can help us discover something important, not only about the foods we consume but also with respect to our habits.
In fact, the indications on food and beverage labels, especially those regarding how food should be stored and possibly prepared, have an important impact on the quality, shelf life and safety of food and consequently influence our food choices every day. A lot of information in this regard is provided during the webinar: from the correct storage methods, which require us to be careful, for example, not to leave certain foods or packaging exposed to the sun's rays, to the correct food preparation methods, which require us to consume certain products only after cooking, to the management of the expiration date, a topic that also concerns the fight against food waste.
In fact, a study by the European Commission Directorate – General for Health and Food Safety estimates that up to 10 percent of the total 88 million tons of foodborne waste generated in the EU each year is related to exceeding the expiration date. This is another reason why careful and responsible consumption is important, capable also of evaluating components such as storage temperature, type of packaging and even its disposal.
The expiration date is a peremptory deadline, after which the product should not be stored, although it may not necessarily be harmful to health. If the product had been stored properly, it might still be good, but it is important to verify this through sensory observation.
Therefore, it is important to follow the FI-FO (First In First Out) rule: the products that first enter the refrigerator should also be the first to leave, not forgetting perishable products in the refrigerator.