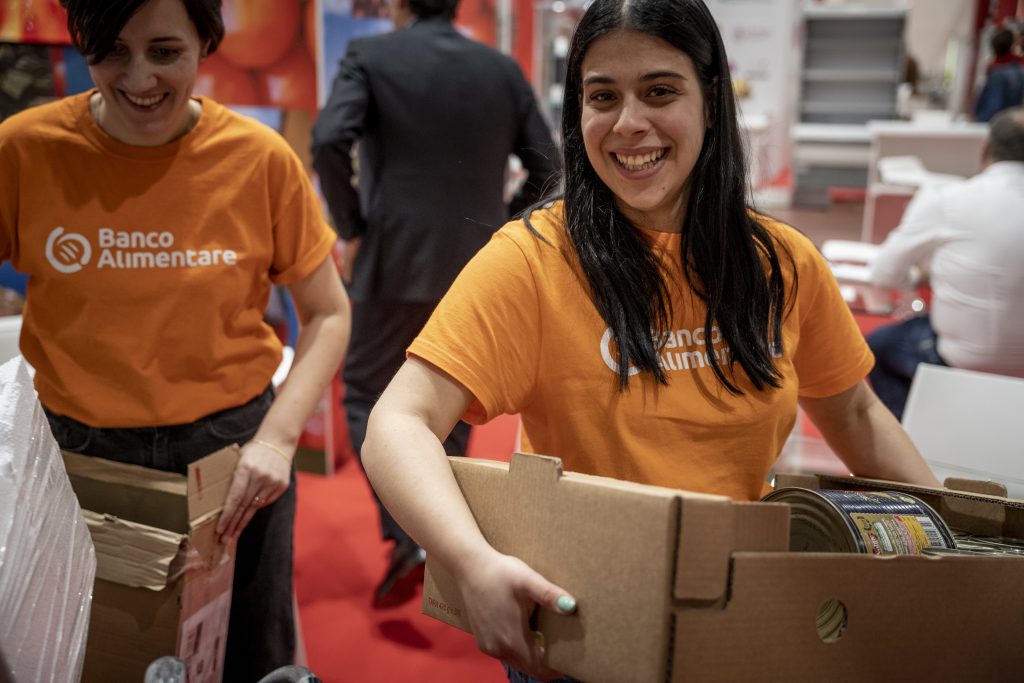 NATEEO AND BANCO ALIMENTARE TOGETHER FOR EMILIA-ROMAGNA
100.000 meals donated to needy people in flooded areas
Nateeo supports the communities in Emilia-Romagna affected by last May's floods, and to concretely demonstrate its solidarity has decided to donate, together with Banco Alimentare, 100.000 meals* to be given to people in difficulty in those areas.
Nateeo wanted to give tangible help to ensure the necessary support at a time of great difficulty that continues even after the most critical phase of the emergency. The donation was also made possible thanks to the participation of Nateeo's customers. As every year, in fact, for every customer who filled in the customer satisfaction questionnaire Nateeo pledged to make a donation to the Banco Alimentare.
The flood that hit the Emilia-Romagna region caused severe damage to infrastructure and homes, dramatically impacting on people's daily lives. In this critical situation, access to food can become a problem: this is why Nateeo decided to actively intervene to help mitigate the negative effects of the flood and support local communities.
Thanks to its vast network of volunteers and established partnerships with supermarkets, food producers and other organisations in the area, the Banco Alimentare is able to effectively manage the distribution of meals in the areas affected by the floods, saving food from being wasted and donating it to people in need.
The Banco Alimentare, a non-profit organisation that deals with the collection and recovery of surplus foodstuffs and their redistribution through more than 7,500 charitable structures scattered throughout Italy, has been collaborating with Nateeo since last year, when on the occasion of the presentation of the new corporate brand identity, the company decided to donate the first 100,000 meals. "This year," says Silvia Santarelli, CEO of Nateeo, "we are re-proposing the initiative, allocating the donation to the populations of the flooded territories. This catastrophic event struck me in a particular way, not only because it involved my home region, but also because it is further confirmation of the devastating effects of climate change. Nateeo is committed to sustainability in order to contribute to the reduction of environmental impacts throughout the supply chain. For us sustainability also means social responsibility, in other words, we want to feel connected to communities and territories and respond to their requests for help in particular difficult situations'.
"We are grateful to Nateeo for wanting to continue the partnership with Banco Alimentare," emphasises Giovanni Bruno, President of the Banco Alimentare Onlus Foundation, "and for making an important donation to support people in need in the areas affected by the floods. The collaboration with Nateeo helps support our daily activity of distributing food to charitable structures of all kinds in Emilia-Romagna. The work done together with companies, non-profit organisations, and volunteers is fundamental to contribute to the resilience of a social context severely tested by the recent environmental and climate emergency'.
* 1 equivalent meal corresponds to a mix of 500g of food according to LARN (Reference Intake Levels of Nutrients and Energy for the Italian population)