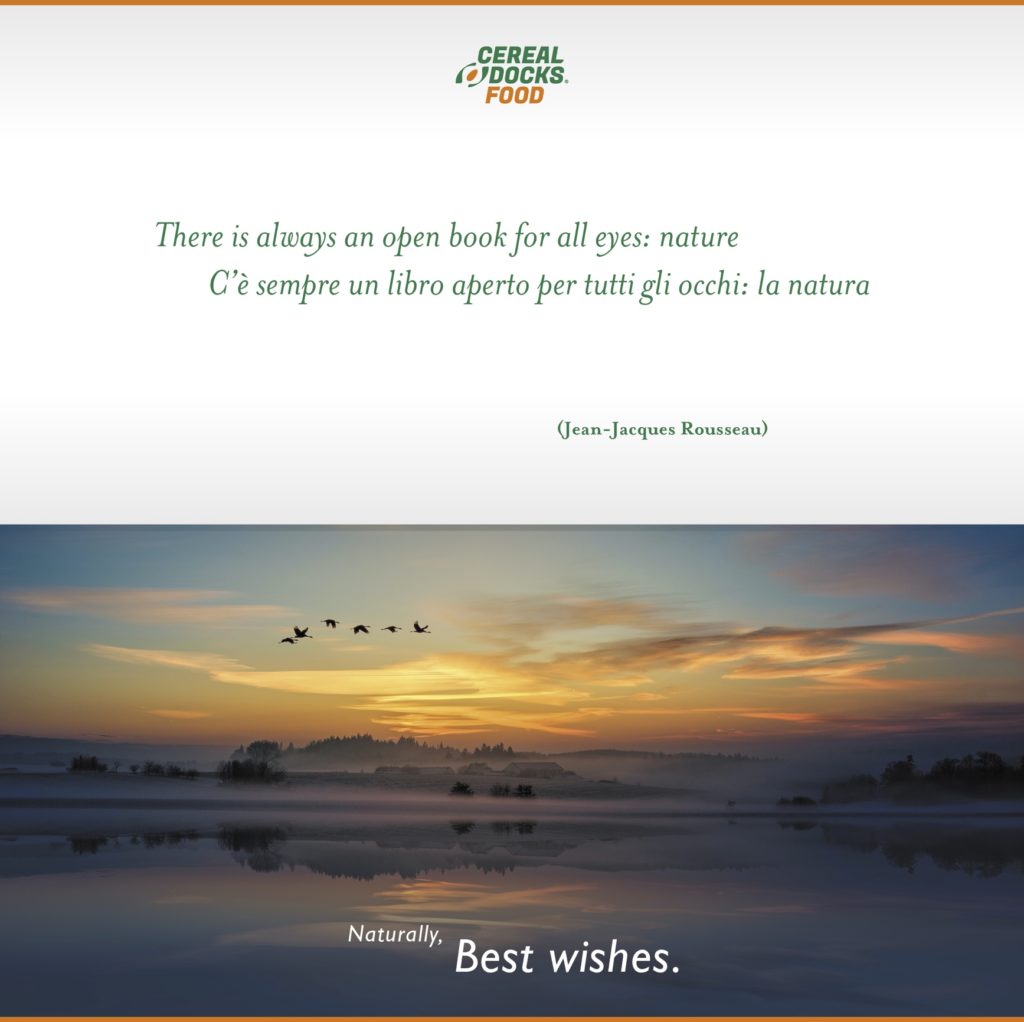 Happy Easter from Cereal Docks Food
Easter 2020 will be remembered for the Coronavirus emergency that is affecting Italy and the entire world.
We would never have thought of facing a completely unexpected situation and being involved in a radically change of our life habits in such a short time.
Even in these difficult moments we must not stop hoping, but above all we must not stop to
strive to overcome new challenges that this crisis faces us, looking to the future with responsibility and new awareness.
The hope is that this Easter will truly represent a moment to strengthen our determination to overcome all the difficulties together. The key word is together because only in this way can we look to the future with renewed confidence.
For this reason, we are pleased to share the letter that we have sent to our partners, wishing a Happy Easter: an opportunity to thank all those who in these difficult months have put themselves at the service of the company and the community, to ensure continuity to the fundamental supply chains such as the food supply chain.
Thanks to everyone's contribution this Easter will be a little sweeter.
Happy Easter