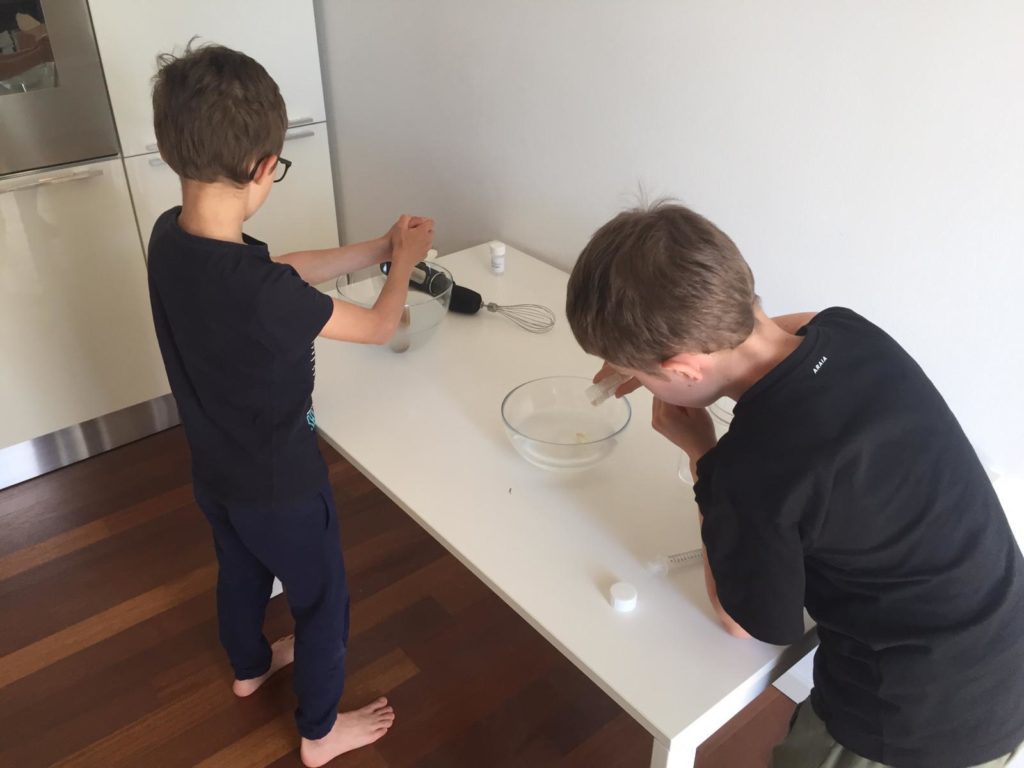 HAVING FUN LEARNING: AGLAIA AND CEREAL DOCKS FOOD FOR CHILDREN DURING THE LOCKDOWN
The discovery of ingredients and their characteristics can take place in many ways, even by playing.
Algaia, a French company specialized in sustainable processing of brown algae from Brittany used to produce alginates and commercial partner of Cereal Docks Food, knows this well and proposed an original way to entertain children during the long weeks of the lockdown.
To the children of its employees and those of its partners, including us at Cereal Docks Food, Algaia has given game kits consisting in a bottle of sodium chloride powder, an alginate powder and a syringe. These ingredients have been combined with a recipe to create edible alginate "earthworms" to be flavored with syrups and flavors. Three bowls, a measuring cup, a mixer, a net or a colander and the game si done!
Manu and Gulu, the two Algaia super-heroes who introduce children to the world of alginates, invited the children and their parents to send videos and photos to the company to participate to a real international contest. Even the children of our collaborators welcomed the invitation with great enthusiasm, having fun with their parents and discovering a world that was previously unknown. Our videos will therefore be in competition and we will certainly see some good ones!
Our THANK YOU goes to our partner, not only for helping to lighten the long days of the lockdown but above all for being able to bring the little ones closer to the food world in an original and playful way.