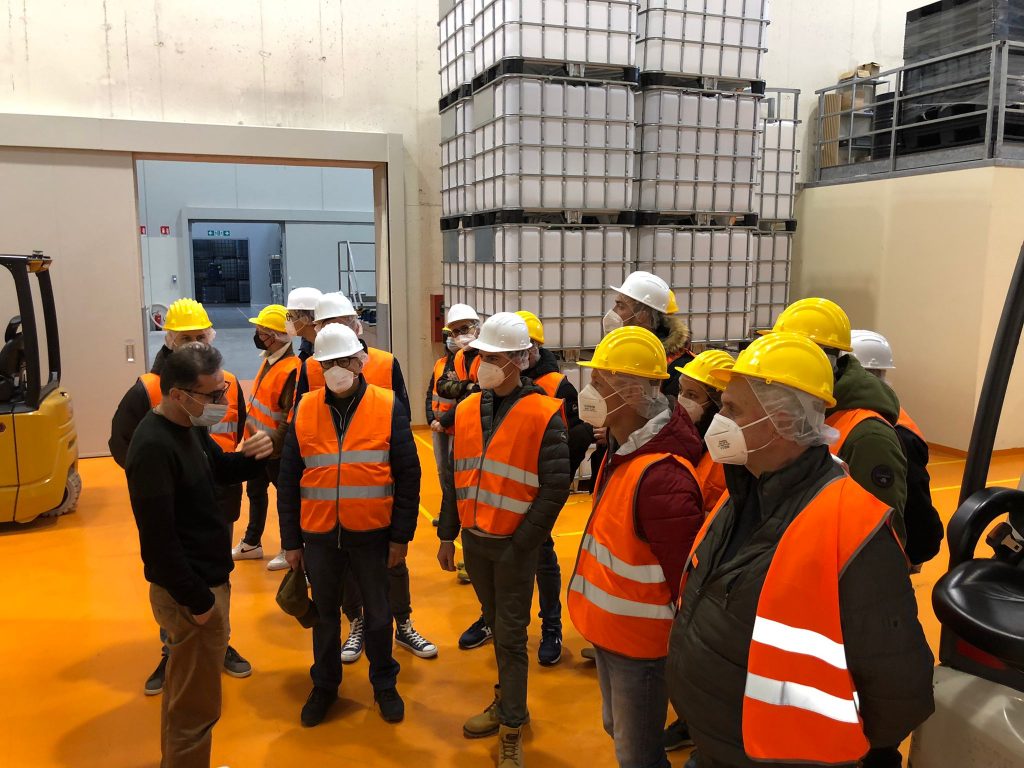 THE YOUNG FARMERS OF CIA VICENZA IN VISIT TO THE PLANT OF CAMISANO VICENTINO
A group of young farmers associated with CIA, Confederazione italiana Agricoltori of Vicenza, has been host at the Camisano Vicentino plant for a visit to the lecithin production facilities and lines. Aware of the link between agriculture and the primary processing industry, the young entrepreneurs were able to gain an overview of the agri-food supply chain 'from seed to product', as well as an in-depth look at the various stages of the transformation process: storage, drying, roasting, extraction, refining, esterification and standardization of lecithins.
From farm to fork is a short step, since the production is concentrated in the plant of Camisano Vicentino to ensure quality and reduced environmental impact. In the plant in via Cà Marzare the entire processing cycle is carried out, from soybeans, rapeseed, sunflower to the product: flours, oils, lecithins. The production comes from NON-GMO raw material and from traced and sustainable supply chains. All production processes are integrated and fully controlled thanks to a certified quality assurance system that guarantees food safety and the complete traceability of the supply chain from seed to finished product.
Particular interest was aroused by the visit to the production facilities of Cereal Docks Food specialized in the production of vegetable lecithins, natural emulsifiers with applications in many sectors.Lecithin is naturally present in animal and plant tissues and in egg yolk. From the latter derives its name (lekithos in greek: egg yolk). Industrially, it is extracted from vegetable oils and egg yolk. It is also obtained from oilseeds, such as soybeans, sunflower and rapeseed, with a lecithin content in the seed of 0.5-0.6%. Quality, traceability and sustainability are essential: soy lecithin produced by Cereal Docks Food was the first in Europe to obtain the international Pro-Terra mark, which certifies agricultural production according to the three pillars of sustainability: environmental, economic and social.
Another strong point is food safety, on which focuses the activities of the Group Lab center of excellence for quality control and quality assurance of the Group. In this context, Cereal Docks Food oversees the specific area of ingredients, performing continuous quality control and analysis of its products. The staff of the laboratory is composed of a multidisciplinary team that interfaces and collaborates actively with the team dedicated to Research & Development.