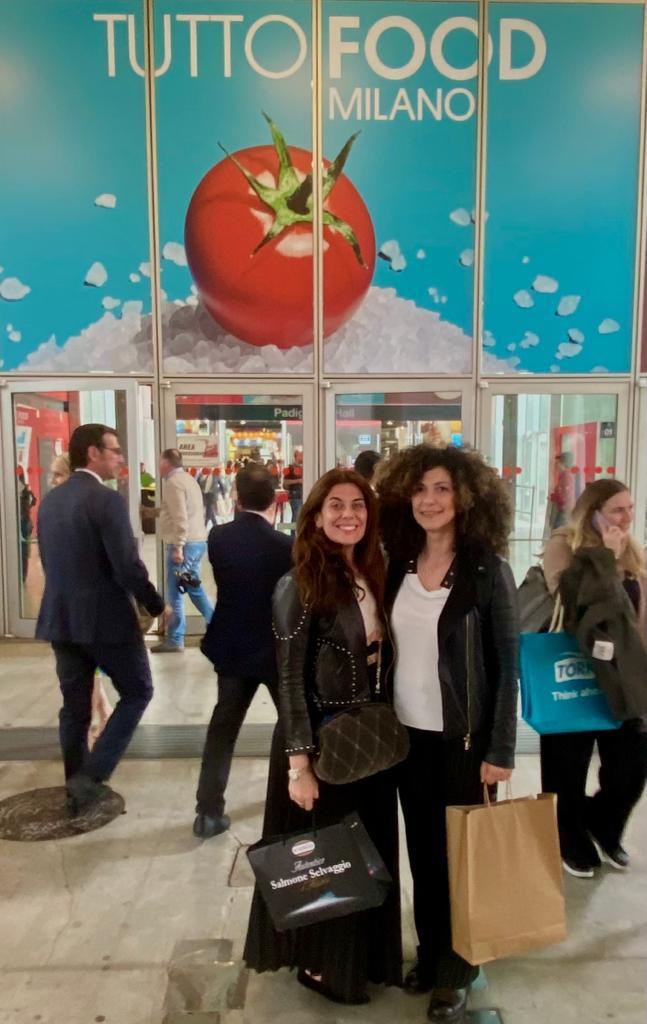 NATEEO AT TUTTOFOOD, INNOVATIVE PACKAGING, HEALTHY FOOD AND INCREASING SUSTAINABILITY
Trade fairs continue to represent an indispensable moment of knowledge of market dynamics and product novelties, as well as an opportunity to meet and network. TUTTOFOOD, the B2B event dedicated to the agro-food ecosystem, held in recent weeks at the Milan Rho Trade Fair, is no exception. Silvia Speroni and Giusy Pascale, Nateeo's Sales Manager, visited the fair to meet old and new customers and learn about the latest innovations that are affecting the agrifood chain as a whole.
What news did TUTTOFOOD bring us?
Let's start with an increasingly important element to ensure quality, healthiness and sustainability of products: packaging. There are numerous innovative elements captured at the fair: new formats with 'resealable' closure technologies in recyclable paper, or 'bag in tube': an innovative packaging concept for liquid and semi-liquid products that protects the product from oxygen permeability, guaranteeing a longer shelf life.  Also very interesting are the new 1-litre organic oil packs with 100% recyclable paper eco pack and resealable vegetable bioplastic cap, as well as packaging made of FSC-certified paper from virgin fibres, 100% renewable and recyclable, and new packaging for self-heating and self-cooling drinks.
The hottest topic is probably still healthy food: new products enriched with vegetable proteins, legumes, vegetable-based meat substitutes, rich in vitamins and gluten-free. Products that may arouse curiosity such as chocolate-covered legumes, vegetables and fruit to be used as spices, vegetable-based burgers and meatballs that more and more faithfully replicate the flavour and goodness of beef.
Another central driver for the development of food in the coming years is sustainability, starting with the reduction of the carbon footprint: short or km0 supply chains, sustainable agriculture projects developed directly on the territory, bringing farmers and the agri-food industry closer together. A concept of sustainability that extends beyond the environment to also include economic and social aspects: from activities linked to education proposed in schools to the sharing of know-how and best practices among professionals in the sector, to build a new way of producing food that preserves natural resources and creates value for all players in the supply chain.
The three-day event in Milan was a great opportunity to take a look at the future of the sector by investigating consumption trends and current market dynamics. A prestigious stage for the entire food industry, where food tradition and innovation met to design the development of the food sector in the coming years.